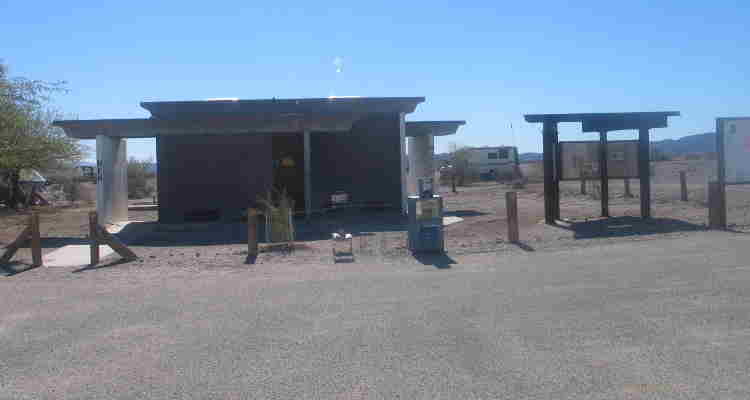 In the main campground on Mesa Drive, there are two flush toilet bathroom buildings, each with multiple toilets and sinks, located near the BLM Service Area. These bathrooms also have outside showers and each has a handicapped toilet. However, neither bathroom has hot water.
Down the road in the Squaw Lake Campground (you get use of the bathrooms and showers with your BLM LTVA permit) there are four bathroom buildings, each has flush toilets, sinks, an electrical outlet as well as four showers with plenty of hot water. Shower tokens cost $1.00 for about seven minutes. A vault (pit) toilet is located in the Gravel Pit near the Ramada.
Please see the Getting There section below for detailed instructions on getting to a bathroom.