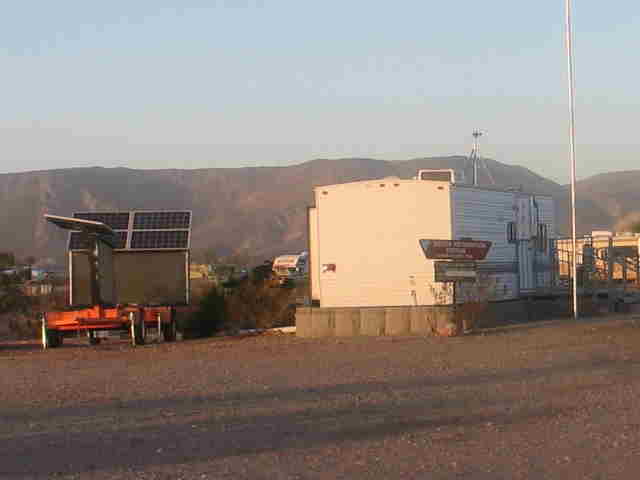 The Contact Station is located in the main services area off of "Mesa Drive". To the rest of us, this is the Administration building (actually the trailer to the left) and is run by the campground host and volunteers. This is where you can pay your BLM LTVA fee which is $180 for the season  (September 15th – April 15, or $40 for 2 weeks). Cash or checks (US funds) are accepted but credit/debit cards are not. The Yuma Field Office in Yuma, Arizona, will accept cash, checks, or credit/debit cards (US Funds).
In addition to the camp host and volunteers, there are care takers who do an excellent job of keeping the facilities, as well as the two "real  bathrooms" (with outdoor showers) immaculate.
If you have any questions about anything administrative, please click our forum link below. If you don't find an answer there already, please ask, and one of our members will get back to you as soon as they can.
Visit Our Administration Forum…