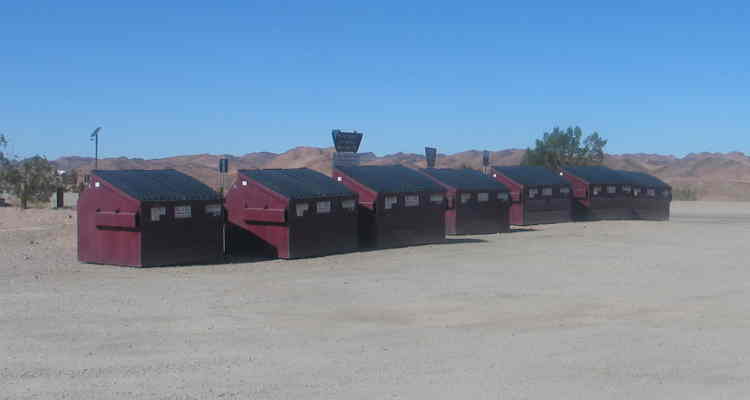 With seven large dumpsters available, emptied weekly, or sooner if required, the BLM provides some of the best trash service of any campground, public or private. If a dumpster is full, please take a few seconds to find one that is not. While we think everyone should already know this, overfilling a dumpster generally leads to trash all over our campground.
Making Items Available
There are many times when we throw away something that could have significant use to others. The Imperial Dam LTVA no longer allows people to pull trash from a trash bin. It can get you removed from the campground. If you have items that may be of value to others, we suggest that you drop it off at the Christian Service Center Thrift Store. If it is closed or you are leaving, please place the item alongside a dumpster and not inside it. Please, no garbage outside the dumpster.